About BestBuysOnTheNet.com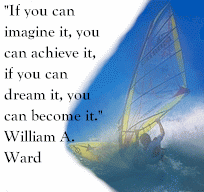 The quote by William A. Ward speaks volumes of the attitude that BestBuysOnTheNet.com embraced to create our premier shopping resource. It speaks of the brilliance, creativity, and perseverance that BestBuysOnTheNet.com employed from its early beginnings as well as to the tools we continue to employ to maximize the benefits of our shopping portal for you!

But BestBuysOnTheNet.com is more than a shopping portal. It is an engine of economic growth connecting tens of thousands of consumers to millions of products from hundreds of retailers. BestBuysOnTheNet.com is thus, in essence, a shopping tool that helps you save money while obtaining the things you need to live.

This distinct combination has made BestBuysOnTheNet.com a valuable gateway for online commerce!

On average about 720,000 people per year shop with BestBuysOnTheNet.com. Begin realizing the benefits of shopping with BestBuysOnTheNet.com by: BestBuysOnTheNet.com exists for you. You represent the real value for BestBuysOnTheNet.com and for that we are here to serve you.

We want you to take advantage of shopping that is more valuable; shopping that is more enjoyable; and shopping that is more rewarding! We hope you enjoy BestBuysOnTheNet.com!